Reviews were recently released, and in light of the feedback given I decided to implement some of the suggested changes. Specifically, I have improved the feedback given to the player. This was the main gripe of most of reviews, and was also luckily relatively easy to fix, or at least improve.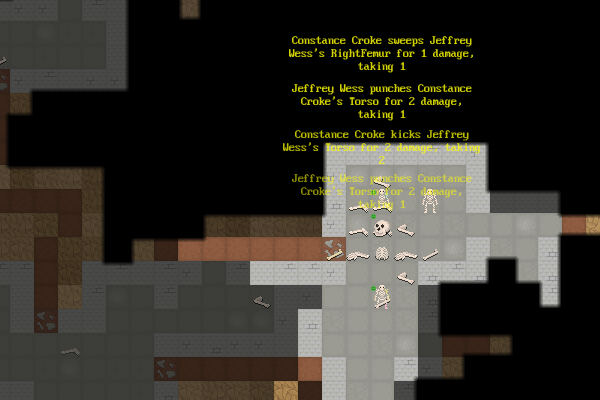 New features:
A great deal more information has been added to the text logs.
Text logs are now displayed above the event that triggered them.
Each skeleton now has a small icon next to them showing their attitude towards the player.